When fans selected a special preorder package for last fall's release of Jars of Clay's new studio album, Inland, they were sent a special digital remix EP titled Inlandia as a bonus. Today, the band has released the EP widely to all consumers, making it available on iTunes, AmazonMP3 or JarsOfClay.com. About the release, the band said, "We had such a great response from our Inland Bonus album that we thought it would be nice to offer an "official" release of the album."
Also, as part of their celebration of 20 years since the release of their debut indie album, Frail, Jars Of Clay has been performing special online shows via StageIt.com for fans, and with news of upcoming If I Left The Zoo album shows, they're again offering a special free EP of 5 live recordings of songs from their sophomore album Much Afraid as performed on StageIt last month.
Click on the widget below to download the EP. And then make plans to attend either of the upcoming online shows!
Jars 20 StageIt: Much Afraid Track listing:
Overjoyed (Acoustic) (4:08)
Frail (Acoustic) (4:11)
Five Candles (Acoustic) (3:59)
Much Afraid (Acoustic) (4:03)
Fade to Grey (Acoustic) (3:29)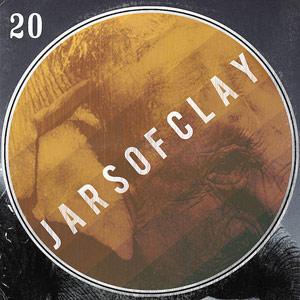 If I Left The Zoo StageIt Shows
Wednesday March 26th:
If I Left The Zoo StageIt Online Concert
1st Show at 7:30 PM Central
* On-line Tickets
2nd Show at 9:30 PM Central
* On-line Tickets
* VIP: In the Room Tickets